President Donald Trump is the most powerful cornered animal in the world
James' World 2
Click link below picture
.
Trump lashes out by creating a chaos of conflicting claims to distract attention away from real allegations. It is all too effective

For all his inconstancy of character, Donald Trump is a master manipulator. He rose to political prominence by slandering Barack Obama. He rode the birther myth as far as it would go – before brazenly jettisoning it with the insistence that it was all the handiwork of Hillary Clinton.

Now once again, he seeks to buoy his political fortunes by attacking Obama. Perhaps what is so striking about the tweets is not their desperation, but their cynicism. In exclaiming "This is McCarthyism!", Trump said something deeply revealing – only about himself. McCarthyism was never in the first instance about wiretapping. It was about defaming public officials with charges of treason without a shred of evidence. Sounds familiar, no?
.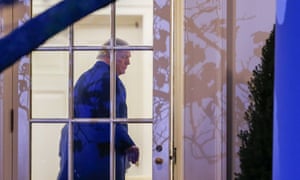 'If there is…
View original post 30 more words