April the giraffe welcomes much-anticipated male calf
James' World 2
Click link below picture
.
April the giraffe welcomed a not-so-little bundle of joy Saturday morning after animal lovers devoted weeks to watching and waiting.

April is one of the most popular residents at the Animal Adventure Park in Harpursville, New York. Fans have kept up with her for weeks as she anticipated the birth of her fourth calf. April is 15 years old.

After a 16-month gestation period, the wait finally ended with the male calf's debut in a livestream from the zoo. At the time of the birth, 1.25 million people were watching the livestream. It is the first time a calf has been born in the animal park.
.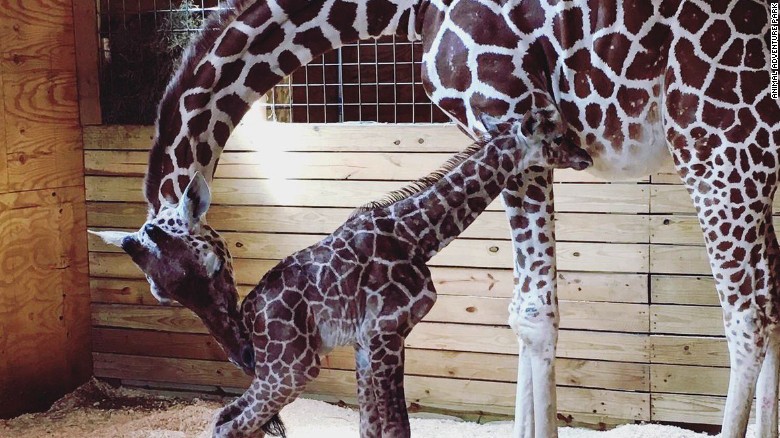 April the giraffe and her newborn calf bond with each other Saturday at Animal Adventure Park.
.
.
Click link below for article and video:
http://www.cnn.com/2017/04/15/us/april-giraffe-baby-trnd/index.html
.
__________________________________________