World Hijab Day Takes On Renewed Significance In The Age Of Trump
James' World 2
Click link below picture
.
Wednesday marked the fifth World Hijab Day, an annual event that found new significance this year in the wake of President Donald Trump's recent executive order targeting Muslims and immigrants.
A gathering at New York's City Hall in honor of the event was marked by crowds of women wearing American flag hijabs and holding signs to protest Islamophobia. 

World Hijab Day started in 2013 in response to discrimination against Muslim women who wear the hijab. The event celebrates religious freedom and Muslim women's right to wear a head covering.
The intention behind the tradition is to give non-Muslims and non-hijab-wearing Muslim women an opportunity to experience the hijab for a day, said founder Nazma Khan on the World Hijab Day website.
.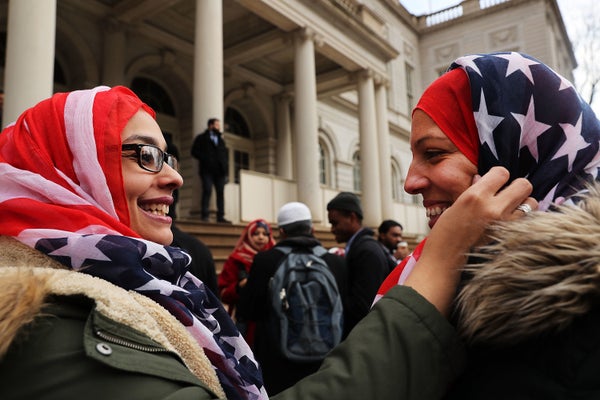 Spencer Platt via Getty Images
.
.
Click link…
View original post 8 more words