Russians Mint 'In Trump We Trust' Coin Ahead Of U.S. Inauguration
James' World 2
Click link below picture
.
Here's some money that's definitely funny.
A Russian company has unveiled commemorative silver and gold coins featuring Donald Trump's face ahead of his presidential inauguration.

The limited-edition coins ― only 45 have been made ― feature a cherubic mug of the incoming president as well as the Statue of Liberty and the inscription: "In Trump We Trust." 
Vladimir Vasyukhin, director of the metal-works company Art-Grani, recently showcased the nearly two-pound medallion to The Associated Press Television Network.
.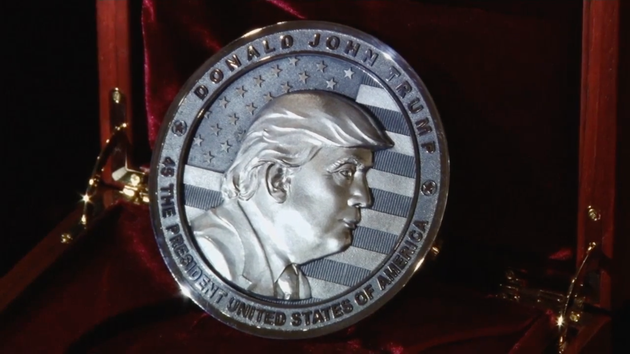 .
.
Click link below for article and video:
http://www.huffingtonpost.com/entry/russian-trump-coin_us_587e6cbee4b0f63fcfa366ef
.
__________________________________________