Barack Obama Sanctions Russia Over Election Meddling
James' World 2
Click link below picture
.
President Barack Obama sanctioned top Russian officials on Thursday in response to Moscow's reported hacking during the U.S. presidential election.
"All Americans should be alarmed by Russia's actions," the president said in a statement.

Obama's successor, president-elect Donald Trump, has cast doubt on the U.S. intelligence community's conclusion that Russia was responsible for unearthing and releasing material damaging to Trump's Democratic opponent, former Secretary of State Hillary Clinton. On Wednesday, Trump said it was time to "move on" and repeated that he believes it's impossible to know who targeted Clinton.
But Obama appears committed to proving Russia's responsibility. His administration wants Congress to receive intelligence reports showing the proof before Trump enters office and is able to call off such investigations. Officials may release some public details on its findings soon, according to The New York Times.
.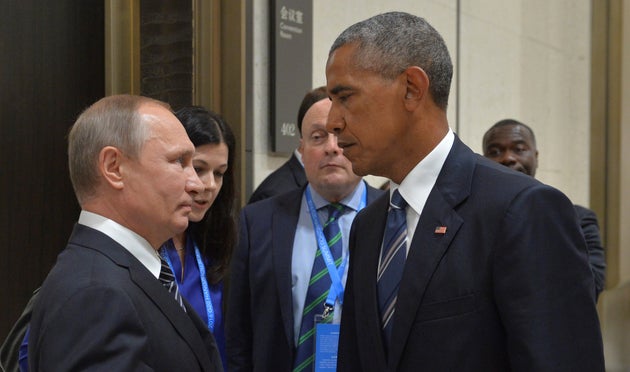 View original post 32 more words