Amazon's Takeover Of The Economy Is The Real Threat To American Jobs
James' World 2
Click link below picture
.
Amazon's stranglehold on the U.S. economy is growing ever tighter, with devastating effects for the job market, says a report released Tuesday afternoon.

The group's wide-ranging analysis details how Amazon, which recently saw annual revenue top a stunning $100 billion, has reshaped the way Americans shop and radically altered the job market.

After years of undercutting other retailers by selling products at a loss, funneling its customers into its super-convenient Prime service and ― essentially ― perfecting the art of online retail, Amazon is now synonymous with online shopping itself.

Taking into account goods sold through third-party retailers on its site, nearly $1 of every $2 spent online currently flows through Amazon, the report found. That's had devastating consequences for retailers who simply can't compete ― both online and out in the real world (remember Borders?).
.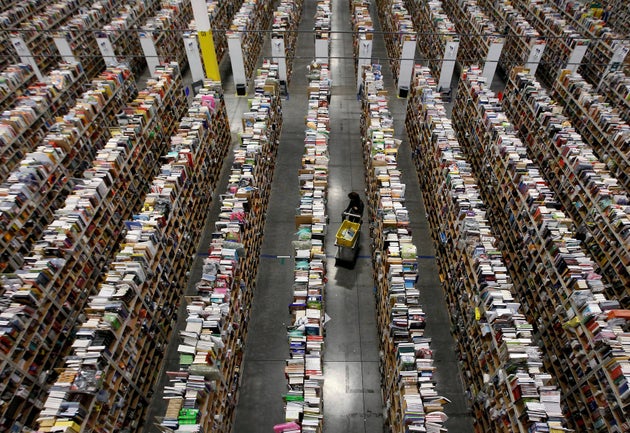 View original post 15 more words