Paul Ryan Makes Huge (Yet Really Obvious) Admission About Obamacare
James' World 2
Click link below picture
.
House Speaker Paul Ryan (R-Wis.) hasn't lost his grip on reality, he revealed Monday during an interview with conservative radio host Jay Weber.

Ryan admitted that a victory by Democratic presidential nominee Hillary Clinton would mark the end of his quixotic quest to repeal the Affordable Care Act. That may seem like an obvious conclusion, but it qualifies as a noteworthy statement because it's coming from the man who oversaw dozens of hopeless votes to overturn the 6-year-old health care law.

During the discussion on WISN, Weber laid out a series of "hard truths" with respect to the stakes in the presidential and congressional elections if Republicans fail to win the White House and lose the Senate, including Democrats being able to confirm Clinton's Supreme Court nominees.
.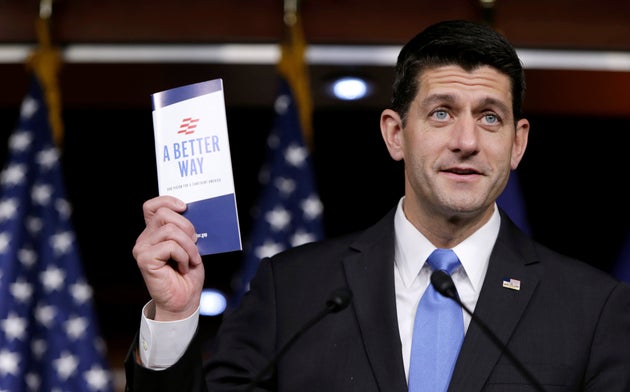 .
.
Click link below for article and videos:
http://www.huffingtonpost.com/entry/paul-ryan-huge-admission-obamacare_us_5820b47ee4b0d9ce6fbd8499
.
__________________________________________