This Could Be The Beginning Of The End Of The Supreme Court As We Know It
James' World 2
Click link below picture
.
Maybe Sen. John McCain (R-Ariz.) had the right idea after all. Maybe Republicans are willing to trigger a constitutional crisis over the Supreme Court.

Some conservatives certainly seem to be warming up to McCain's controversial suggestion last week that Senate Republicans should dig in their heels and block any and all Supreme Court nominees put forth by a future President Hillary Clinton.

Who needs a fully functioning Supreme Court after all?

"As a matter of constitutional law, the Senate is fully within its powers to let the Supreme Court die out, literally," wrote the Cato Institute's Ilya Shapiro in a column Wednesday on The Federalist.
.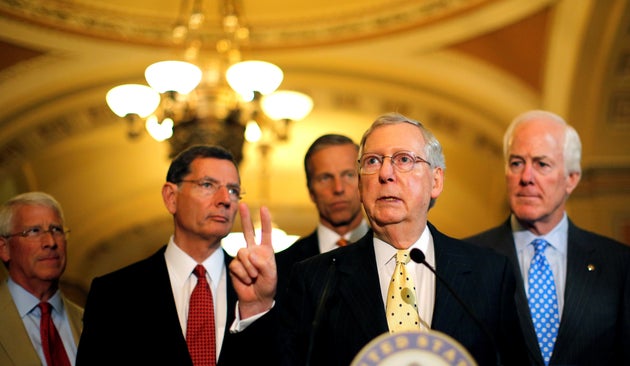 .
.
Click link below for article:
http://www.huffingtonpost.com/entry/supreme-court-hillary-clinton-nominees_us_580fed9ae4b08582f88cb00c
.
__________________________________________