Michael Moore Declares That Donald Trump 'Won' The Debate
James' World 2
FROM
THE HUFFINGTON POST
Click link below picture
.
While he's no fan of Donald Trump, liberal documentary filmmaker Michael Moore says the GOP presidential nominee won Monday's debate against Hillary Clinton.

"It's over," the Oscar-winning director wrote in a tweet that is still causing a media ripple. 

Moore used a football analogy to warn Clinton supporters against celebrating what many saw as a victory for their candidate.

Moore had already predicted that Trump would win the election in a blog for The Huffington Post. But his latest declaration that the real estate mogul had scored an important victory in the race for the presidency grabbed headlines left and right.
.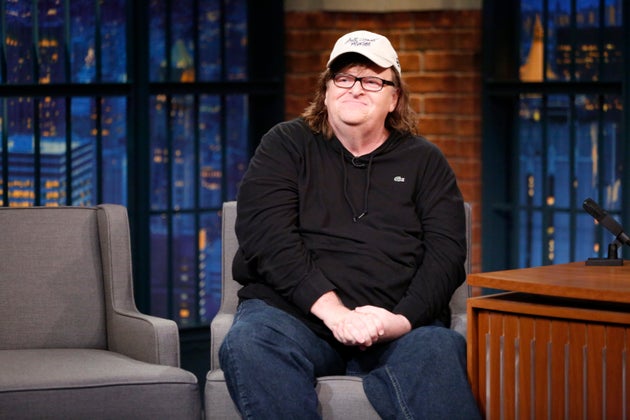 Lloyd Bishop/NBC/NBCU Photo Bank via Getty Images
"We all lost," Michael Moore tweeted after Republican nominee Donald Trump and Democratic nominee Hillary Clinton debated on Monday.
.
.
Click link below for article, video and tweets:
http://www.huffingtonpost.com/entry/michael-moore-trump-won-debate_us_57ebc7c5e4b024a52d2ba5e2?
.
__________________________________________